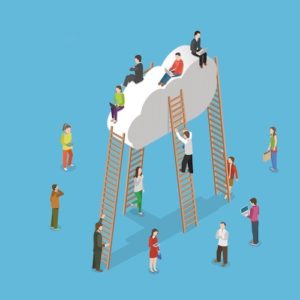 Hey You, Get Off My Cloud! Multi-Tenant Cloud vs. Single-Tenant Cloud
Whenever we discuss cloud adoption with enterprise companies curious about making the move, one of the first questions is, which is better: public cloud or private cloud? Cloud adopters want to know which approach is most likely to give them better performance, greater flexibility, stronger security, and lowest cost to operate.
While these are important requirements, they miss a critical issue: do you want to share your cloud with others? If you're working towards an effective cloud adoption strategy, you'd be wise to consider whether you want a multi-tenant or single-tenant cloud offering.